Efter två långa år var det äntligen dags för Marie och Andreas att få gifta sig i vackra Gränna kyrka!
De gjorde sig i ordning och hade sina förberedelser på Grenna Hotell, och wow vilken miljö! Dit vill jag åka fler gånger. Så himla vackert.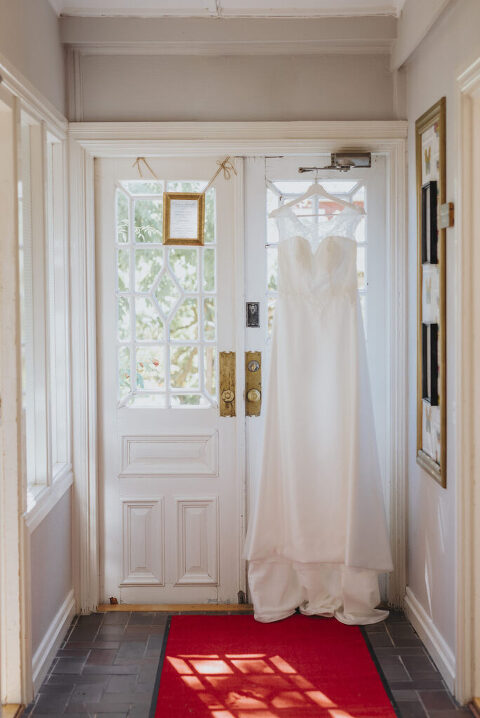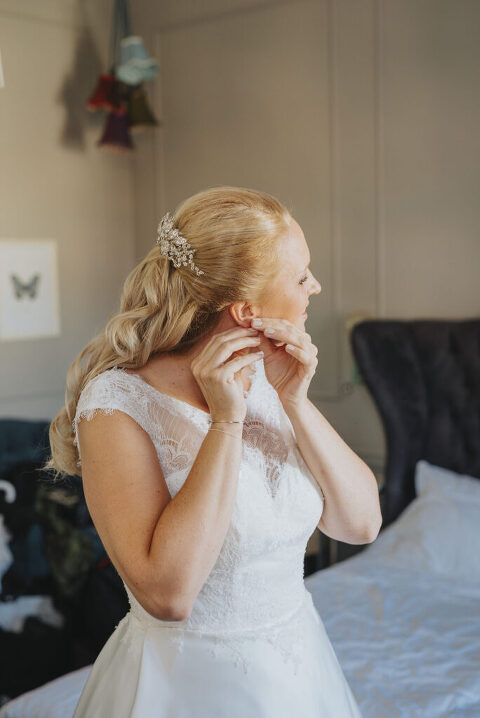 När smink, smycken, skor och klänning var på plats så var det dags att röra sig mot Gränna kyrka. En kyrka som har ett fantastiskt ljusinsläpp och som går i ljusa färger – en fotografs bästa vän ;-) Men först – en snabb first look.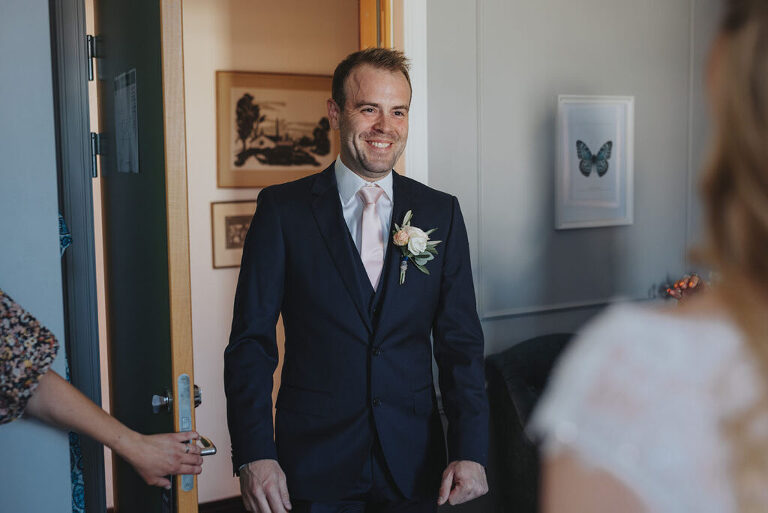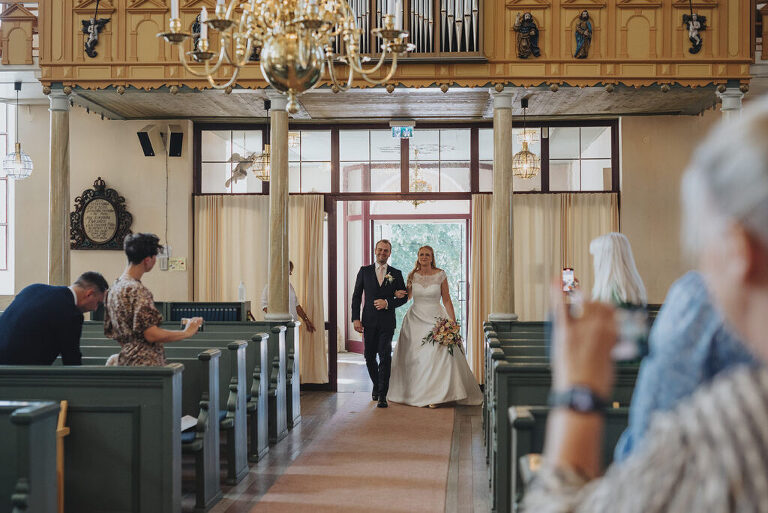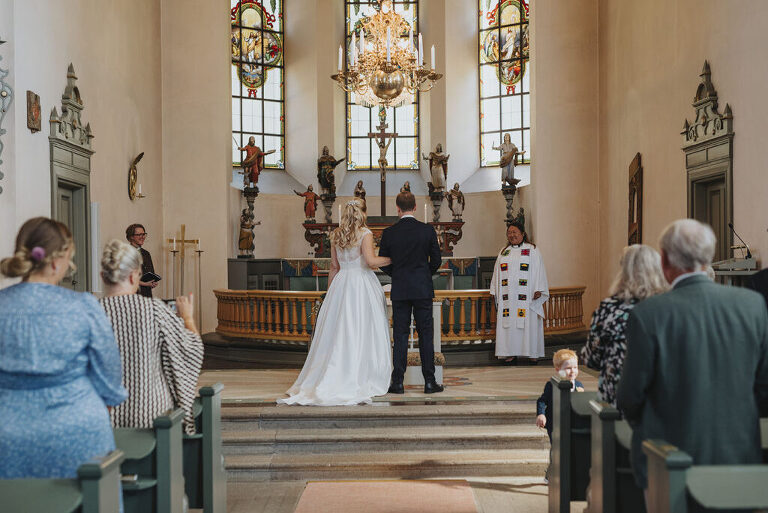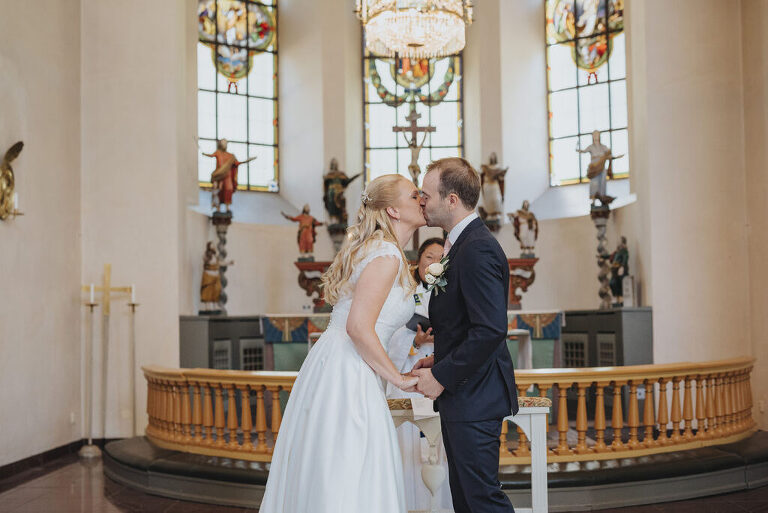 En liten puss to seal the deal. Finaste Marie och Andreas. Jäklarns alltså.
Utanför kyrkan väntade det både puffat ris, konfetti och såpbubblor – varför välja en när du kan välja allt! Älskar när man går all in. Och när fasen ska man göra det, om inte på ens bröllop?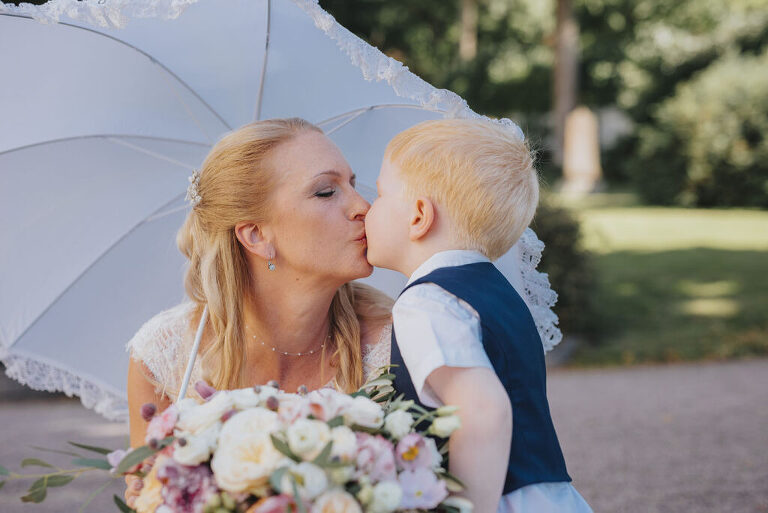 Pusskalas hör till.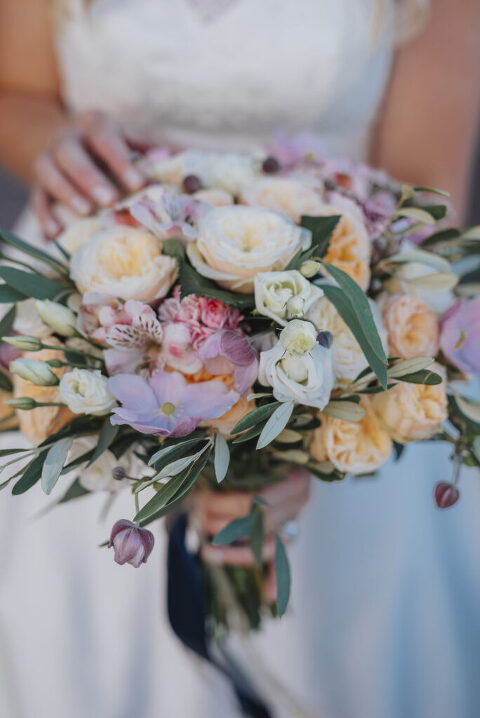 Den fantastiska buketten var gjord av Floristen i Gränna.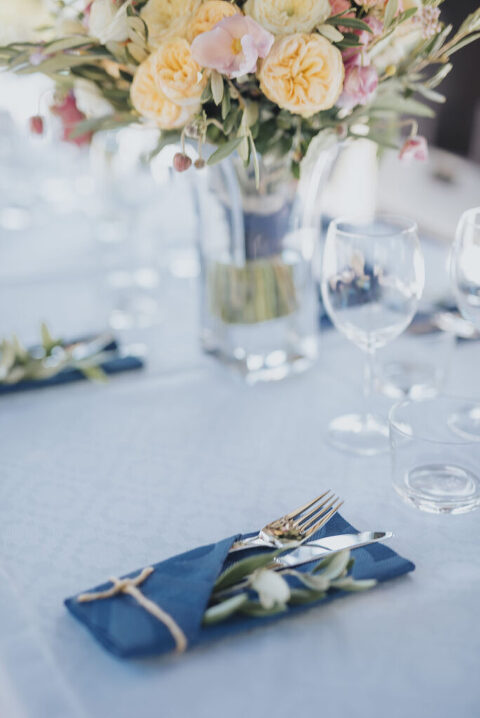 Mingel, middag och fest bjöds det in till hemma hos Maries faster i Uppgränna. Där var det vackert dukat, 30 grader varmt hela kvällen och så bjöds det på fantastiskt god mat.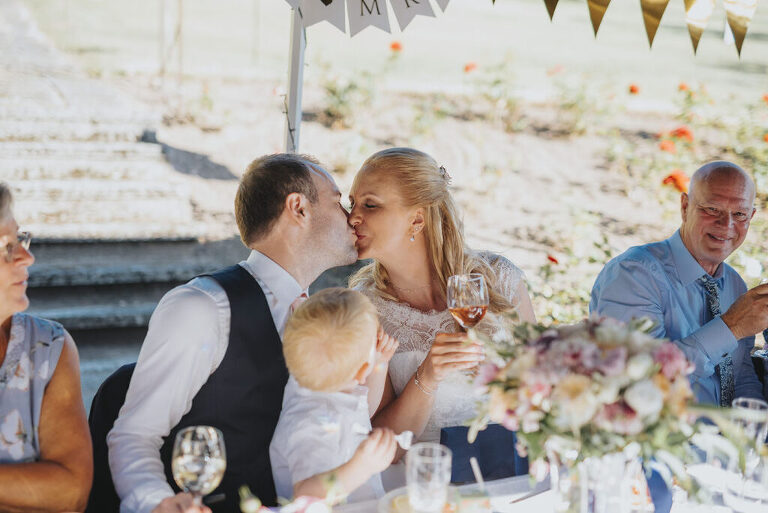 Planen hade från början varit att ta porträttbilderna innan vigseln – men dagen innan pratade jag och Marie i telefon och kom fram till att ta dem under middagen istället. Så vi smet iväg innan tårtan.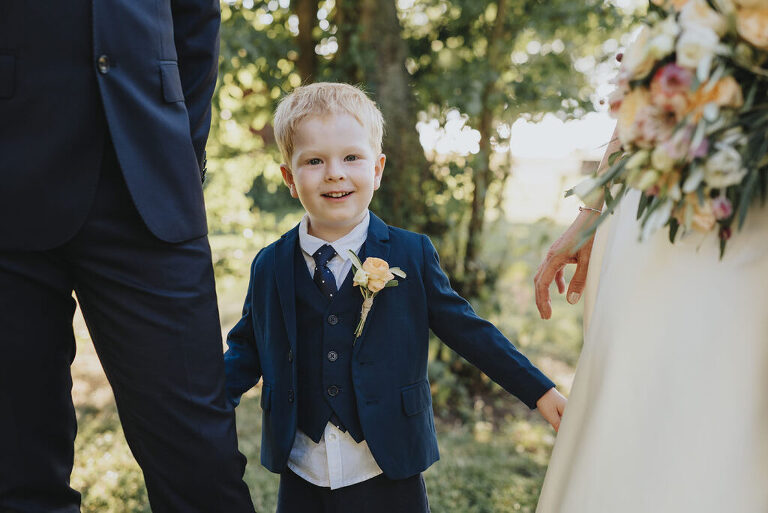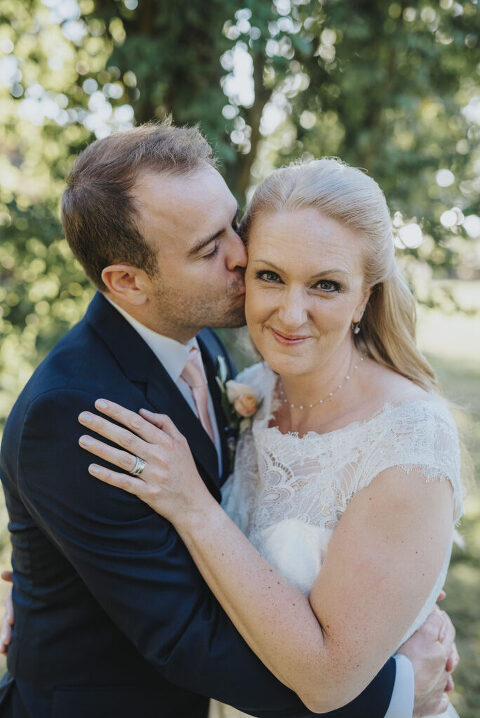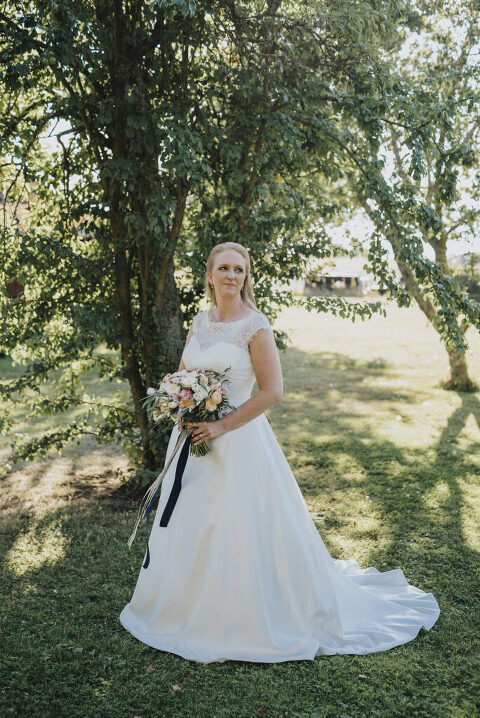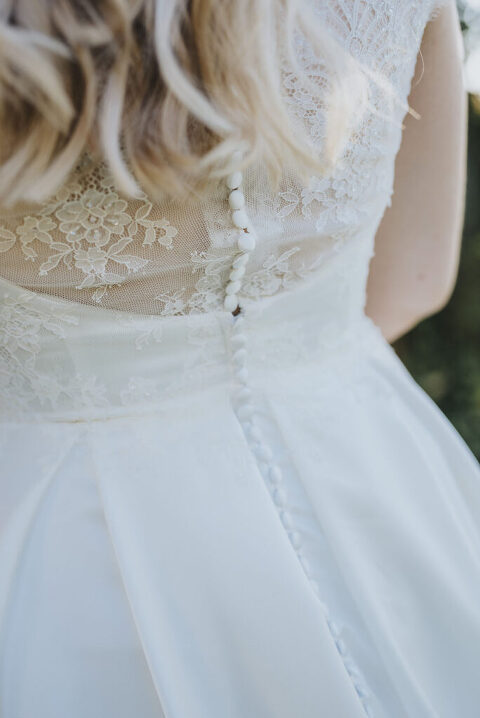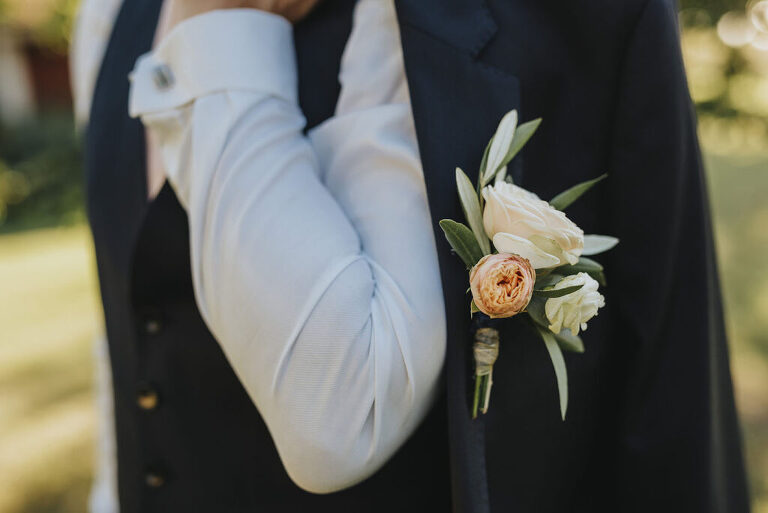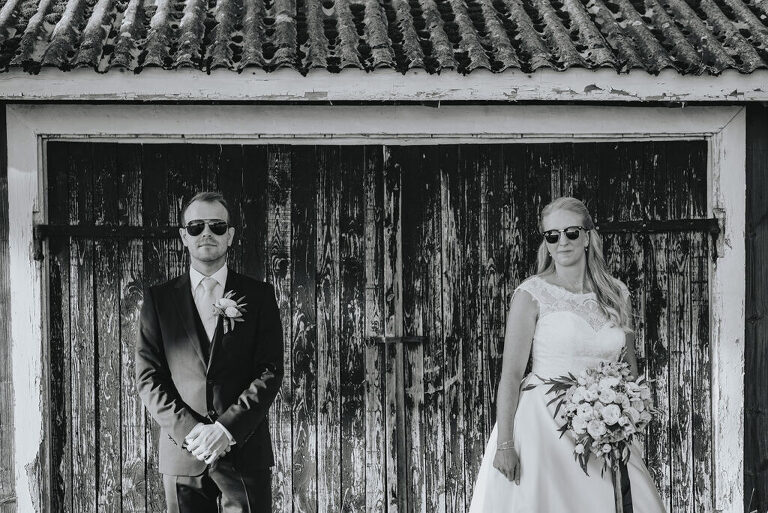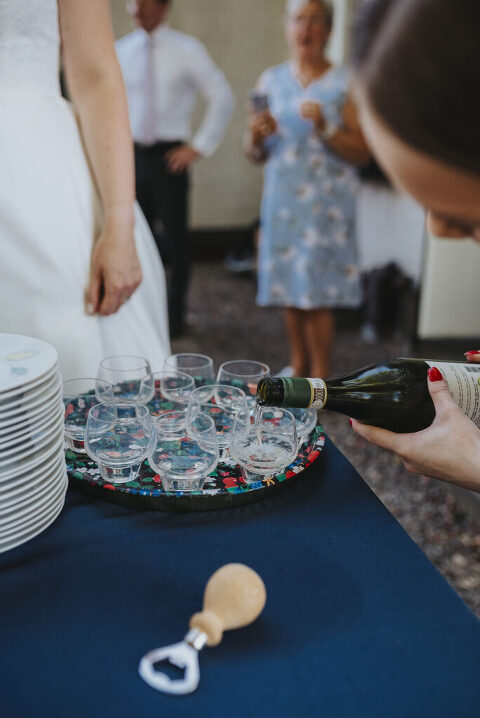 Sen var det dags för tårta – och efter det tackade jag för mig. En helt fantastiskt, varm och underbar dag som jag längtat så länge efter! Stort grattis igen Marie och Andreas. Ni är så goa!